Mark Brown has earned rousing ovations, enthusiastic endorsements, and effusive praise – telling the story of a skilled professional speaker with an important message to help audiences identify and address their obstacles.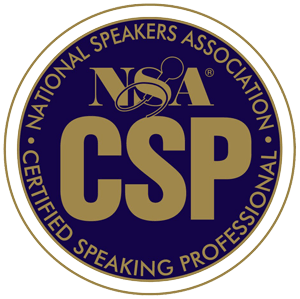 Further evidence of his qualifications is his CSP (Certified Speaking Professional) designation from the National Speakers Association recognizing his proven record of achievements for several years.
He is committed to upholding the high standards of the NSA and CSP communities with professionalism to deliver the "Mark Brown Message" so that he inspires you, your team, and those you are guiding on the path to improvement.